PGDay Warsaw is your chance to meet & learn from other PostgreSQL users, developers and anyone who's interested in the most advanced open source database. Let's meet on May 14 at the Legia Stadium in the Press Room.

Register now and get your early bird ticket for 79 euro!
Register today!Early Bird rate until 30 April: 79 euro | Normal price as of 1 May: 129 euro. The ticket price includes entrance to the event, drinks and lunch. Make sure to free up your diary that day from about 9.30 in the morning until about 15.30.

After clicking Register Now, you will be directed to a third-party website (Eventbrite) to purchase your ticket. By purchasing your ticket on Eventbrite, you agree to Eventbrite's Terms of Service.
Want to be part of PGDay Warsaw ? Are you a PostgreSQL user, working for a company with an interesting PostgreSQL case, a PostgreSQL hacker or developer? Then you should have sent in your idea for a talk before 26 April. Submitted talks are being reviewed by the talk committee. Proposals and speeches may be in both Polish and English.

Suggested topics

Suggestions for topics: Disaster Recovery, Replication and High Availability, Query optimisation, Server tuning, Troubleshooting, GIS, PostGIS and Location-based services, use cases, security, partitioning, new PostgreSQL features, migrations from Oracle, large implementations of PostgreSQL, development with PostgreSQL. Submit a proposal.
PGDay Warsaw is dedicated to providing a harassment-free conference experience for everyone.

We do not tolerate harassment of PGDay Warsaw participants in any form. Sexual language and imagery is not appropriate for any conference venue, including exhibition booths, talks and social events around PGDay Warsaw. Conference participants violating these rules may be sanctioned or expelled from the conference without a refund at the discretion of the PGDay Warsaw event organizers.

Harassment includes offensive verbal comments related to gender, sexual orientation, disability, physical appearance, body size, race, religion, displaying sexual images in public spaces, deliberate intimidation, stalking, following, harassing photography or recording, sustained disruption of talks or other events, inappropriate physical contact, and unwelcome sexual attention. Participants asked to stop any harassing behavior are expected to comply immediately.

If a participant engages in harassing behavior, the PGDay Warsaw event organizers may take any action they deem appropriate, including ejection from the conference with no refund.

If you feel that you are being harassed, or notice that someone else is being harassed during the event, please contact someone from the PGDay Warsaw team immediately. You can recognize them by the special PGDay Warsaw badges with STAFF on it.

The PGDay Warsaw team will be happy to help participants contact hotel/venue security or the police, provide escorts, or otherwise assist those experiencing harassment to feel safe for the duration of the event.

Thank you for your help in making PGDay Warsaw fun and enjoyable for everyone!

Points of Contact
SPONSORS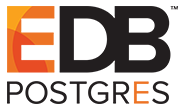 ---
Want to sponsor PGDay Warsaw? Contact Us
SPONSORSHIP LEVELS
Revenues from the PGDay Warsaw will be used to cover organizational and logistic costs.
Any profits will donate the PostgreSQL Europe community.